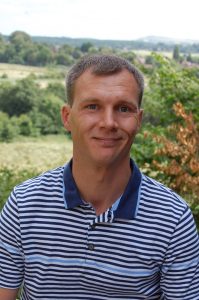 Hello my name's Leon and I am an experienced and accredited Counsellor and Therapist but I am also a human-being.
It is through my personal life experiences and training that has given me the opportunity to work with, and become understanding towards many life issues. I have many life concerns that I am trained in and have a special interest in such as: All Addictions, Depression, Anxiety & other mental health concerns, Suicidal thoughts, Self-harm, Anger issues, Loss and Bereavement,  Abuse (emotional, mental, physical, sexual, spiritual), Family and Marriage/Relationship issues, Childhood issues, and Trauma. I work with adolescents aged 18-25, adults, couples, and older people and families.
I specialise and have extensive experience and training in the field of Addiction. I am full-time in my private practice but I feel privileged to have worked in the past for Elysium Healthcare, and The Priory Hospital – Brighton & Hove on their in-patient & out-patient Addiction Treatment Program (ATP), offering 1-1 therapy, group therapy, family therapy, psycho-educational/creative workshops and groups to client's for their treatment and recovery process. I also previously facilitated their family programme offering group therapy and educational workshops to family members. Working with family members affected by addiction is a special interest of mine. I can offer sessions for family members based on my experience of running an addiction family programme.
I also currently provide post-treatment aftercare counselling for addiction healthcare companies that offer private treatment for alcohol and drug-related issues. I have previously been a volunteer counsellor for CRI (Formerly – Sussex Alcohol and Substance use Service – SASS) where I gained substantial experience and training in working with substance misuse. 
Whether its drugs, alcohol, sex, relationships, Co-dependency, gambling, the internet, food, shopping or anything else: we can try and find a way out.
My counselling and therapy training has taught me the Integrative approach to working with people. This enables me to draw from many therapeutic approaches so we can find a way of working that meets your individual requirements.
I have been in private practice for many years now and I love what I do. My aim is to offer something different.
I can offer long term open-ended therapy to explore deeper issues, or focused short term counselling for specific problems.